Product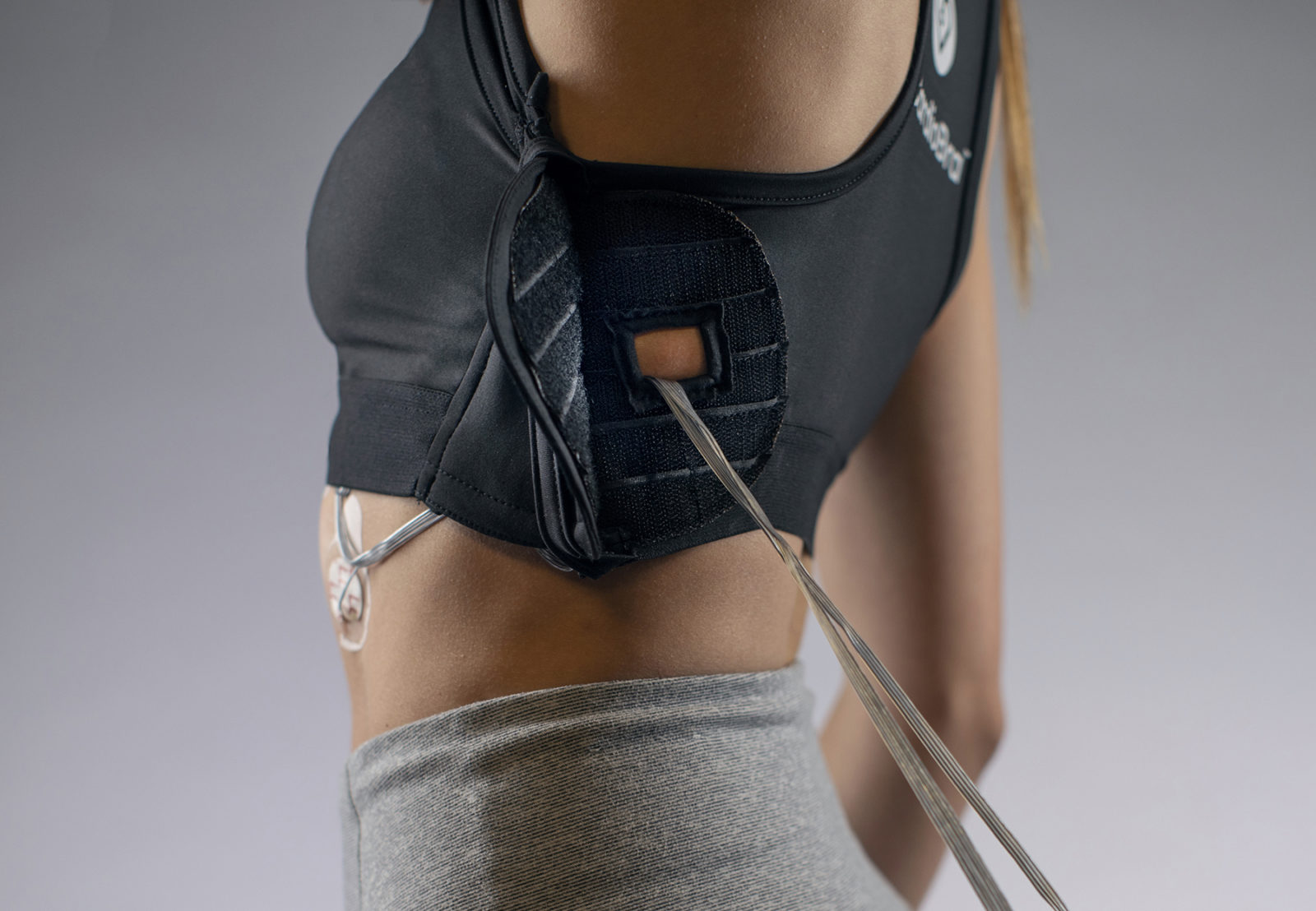 Improve ECG Lead Placement
Many hospitals and imaging centers incorrectly place the precordial ECG leads low on the abdomen causing false readings. ECG leads may also fall off due to breast motion. CardioBra is designed to accurately place ECG leads and to reinforce ECG leads so that they do not fall off.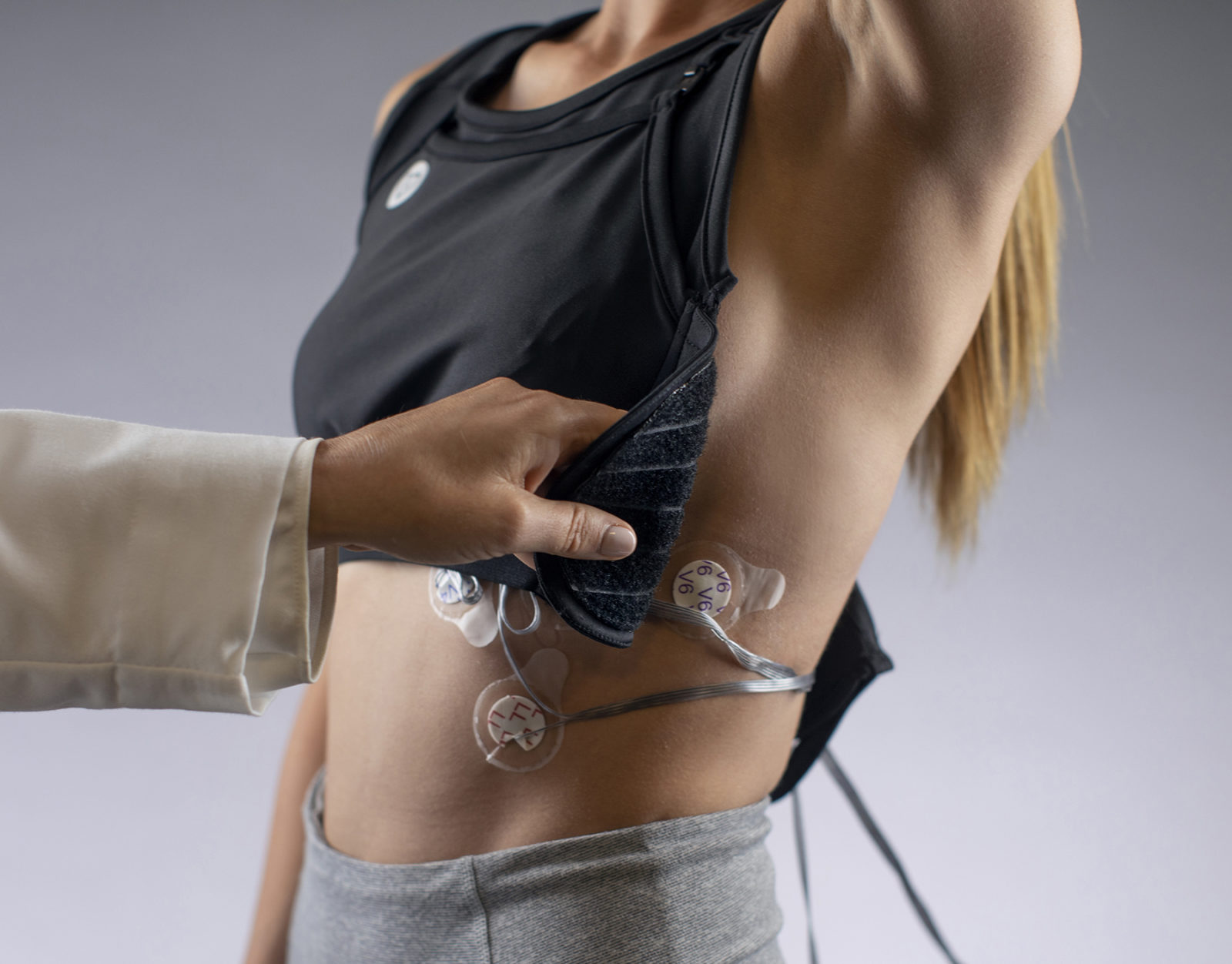 Echocardiographic Imaging
Allows access to the skin rapidly at the end of exercise stress to allow echocardiographic image acquisition.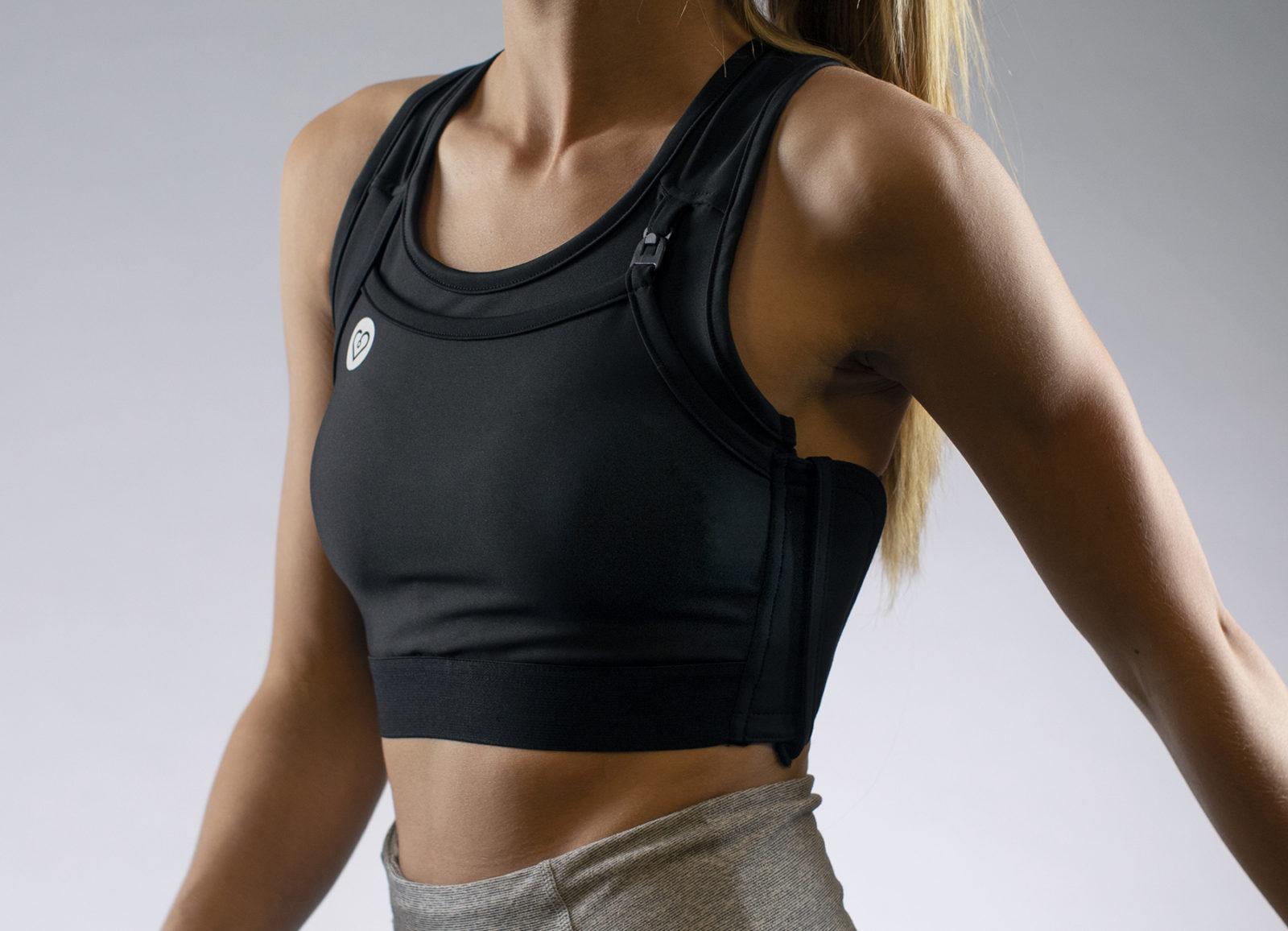 Radiolucent for Nuclear Imaging
CardioBra is radiolucent to minimize artifact on myocardial perfusion imaging.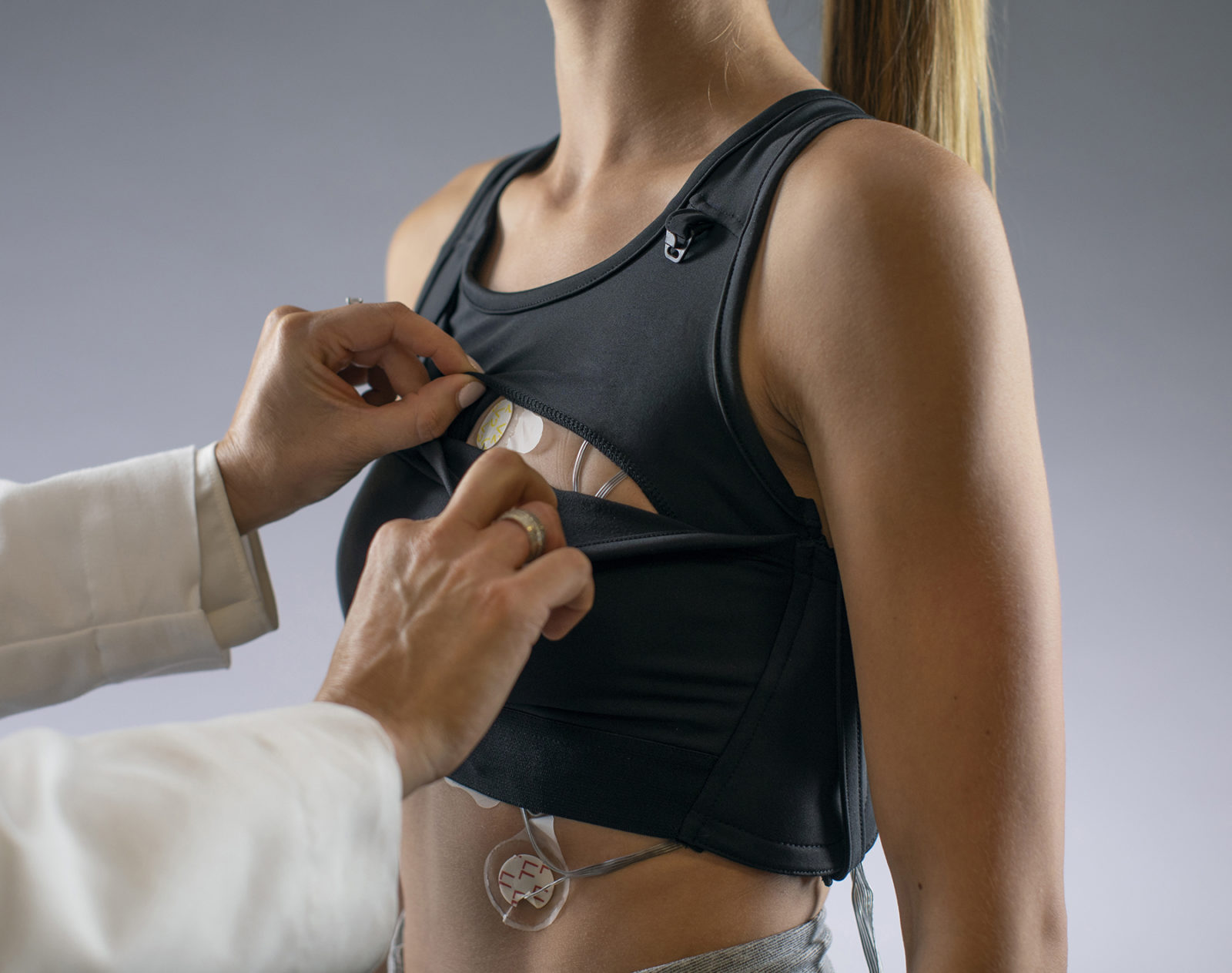 Adds Comfort and Modesty
All technicalities aside, at its core, CardioBra is about improving the stress test experience for women. The chest wall is only exposed in the area needed for image acquisition.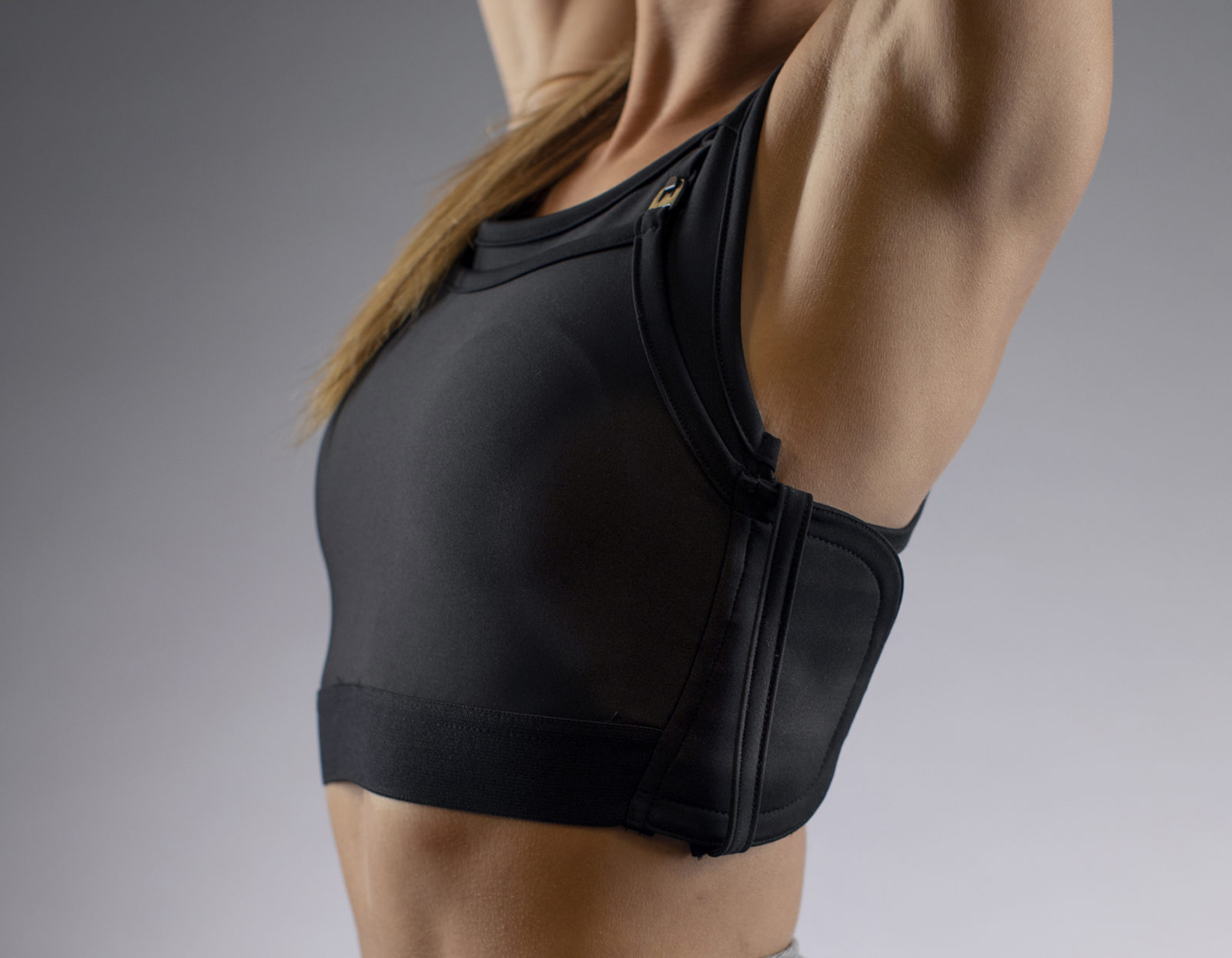 Provides Breast Support
Breast compression and elevation improves comfort while also minimizing motion during stress. The ECG layer stays secure with less breast motion.